Need a team of Experienced Bathroom Partition Installers?
We're a team of toilet partition installers with over 30 years of experience in the industry. With offices in Plainview, New York & Salem, New Hampshire we can install on both Union and Non-Union jobs sites from Maine to DC and beyond. We cover every step along the way including field measure, receiving & delivering product, site readiness, and of course the installation. We're a professional team of commercial bathroom partition installers with the expertise and experience for any sized job.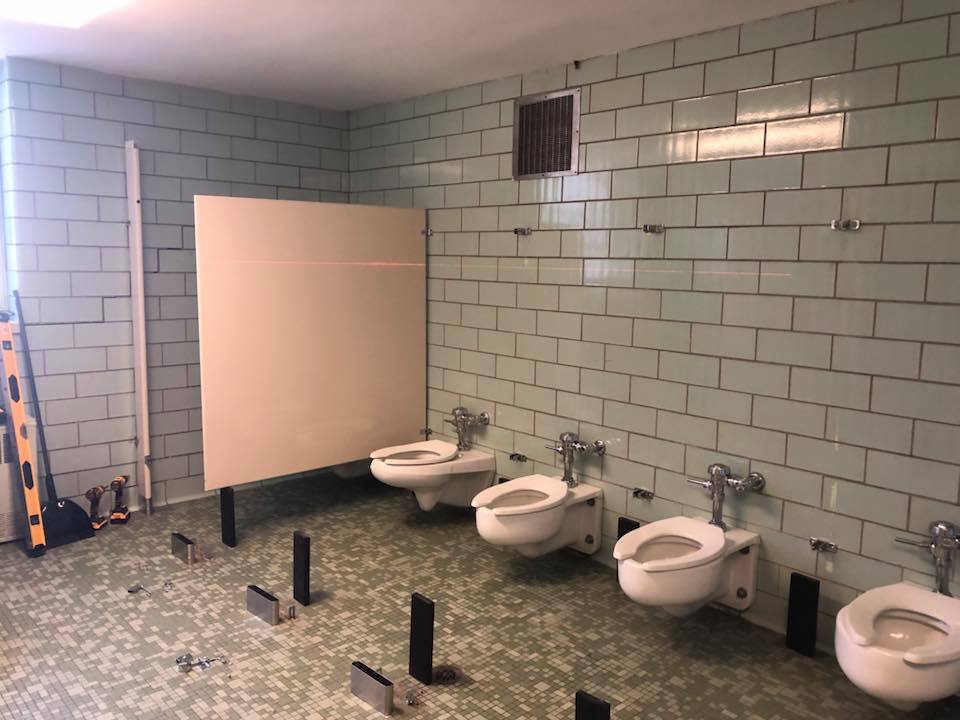 Fully insured and meet all insurance requirements including; OCIP, CCIP, Certified Payroll & Prevailing Wage.
Installers have a minimum 30 hours of OSHA training. We follow all state of the art safety protocols.
CSI has over 30 years of experience installing bathroom partitions
Fully insured and meet all insurance requirements including; OCIP, CCIP, Certified Payroll & Prevailing Wage.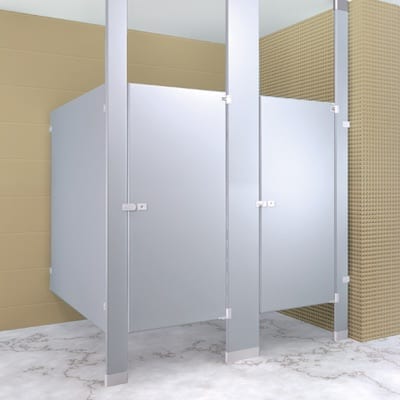 Floor to Ceiling
Provide addition strength and durability, an excellent choice for schools and other areas where extra stability is a concern.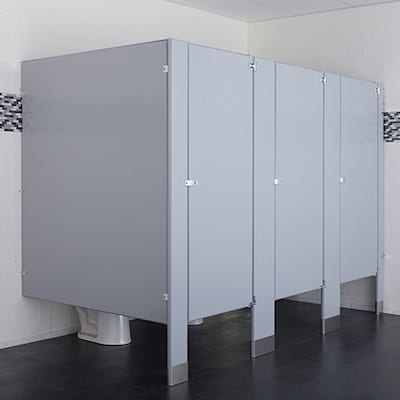 Floor Mounted
Provide the most modern and sleek design of all the toilet partitions and is best used in high end office space where abuse is not a concern.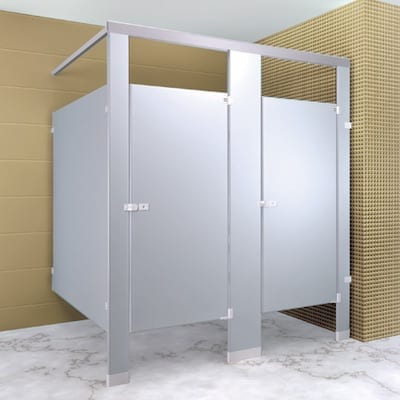 Overhead Braced
Are the most economic style of restroom stalls, they work best in most applications, a tried and true classic!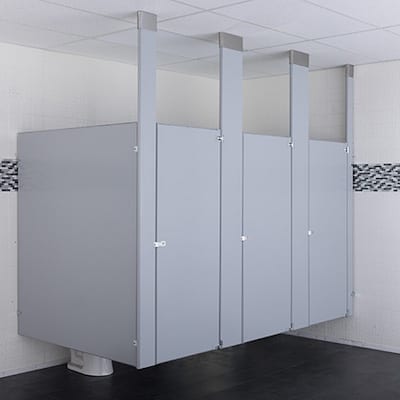 Ceiling Hung
Enable you to fully mop a floor without going around the bathroom stalls. A great feature for hospitals and more.
Unistrut Installation Available
Contact us today for a quote
Toilet Partition Materials we Work With
CSI installs any and all toilet partition materials including but not limited to the following materials. If you don't see what you're looking for feel free to contact us.
Metal partitions are powder coated steel partitions and provide a high-tech quality at an economical price. CSI is an experienced metal toilet partition installer ready to get your next project installed. We have over 30 years of experience installing all different types of metal partitions.
Stainless Steel Toilet Partitions
Stainless steel toilet partitions are virtually indestructible and retain their gleaming beauty indefinitely. The CSI team is ready to be your restroom partition installation company and has over 30 years of installing experience.
Phenolic Toilet Partitions
Phenolic partitions are the material of choice where durability and strength are required. Our OSHA trained installers have a minimum of 30 hours of training, and are ready to assist you as your toilet partition installer!
Solid Plastic Toilet Partitions
Solid plastic partitions or HDPE partitions are the ideal choice for high-traffic areas and corrosive environments. CSI has been installing solid plastic partitions anywhere in the United States for many years.
Plastic Laminate Toilet Partitions
Plastic laminate partitions combine design flexibility with affordable cost. Our OSHA trained installers are experts at installing plastic laminate restroom partitions, and work on any union or non-union job site anywhere in the country!
Corian solid surface partitions deliver superior style and durability in a wide variety of colors and textures. Our installers have the experience it takes to install any material, for any job, anywhere in the country.

Hiring the right team of installers is crucial to the longevity of your restroom, the partitions, and the accessories that go along with it. Along with making sure the install is done properly, choosing the proper material, style and brand can save you a huge headache later on. Construction Specialties Installations (CSI) has experience installing all bathroom partition systems including the newest styles, materials, shapes and brands. We're a premiere construction specialty installation company located in both New York and New England.
Areas Covered: With offices in Plainview NY & Salem NH we can install on both Union and Non-Union jobs sites from Maine to DC and beyond depending on the job.
Insurance: Fully insured and meet all insurance requirements including; OCIP, CCIP, Certified Payroll & Prevailing Wage.
OSHA Training: Installers have a minimum 30 hours of OSHA training. We follow all state of the art safety protocols.
Certified Installers: CSI is Certified to Install Privada, Thrislington & Privacy Plus Partitions
Experience & Expertise: CSI has over 30 years of experience installing bathroom partitions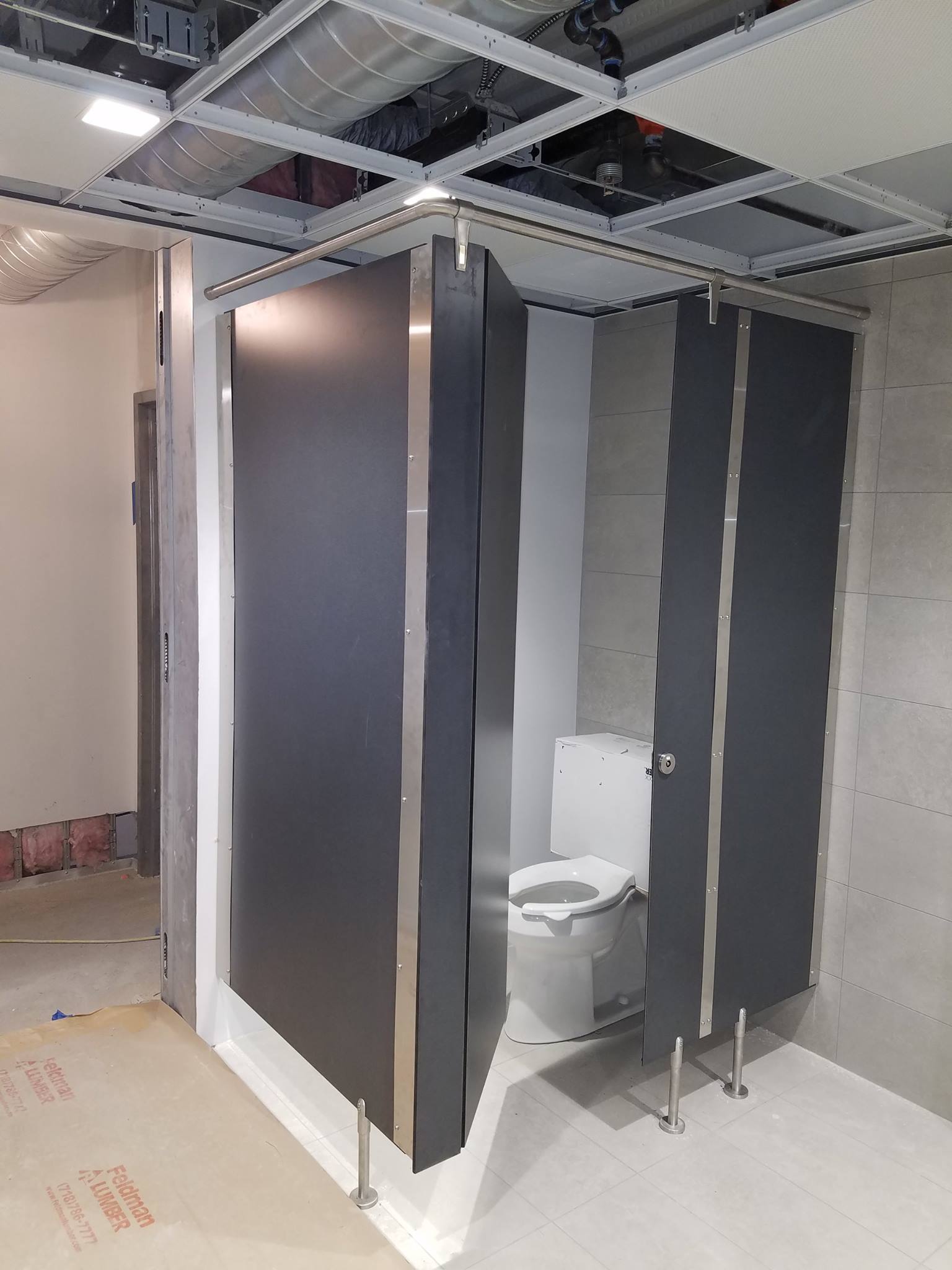 Contact us today for a quote