Certified to Install Privada, Thrislington & Privacy Plus
Toilet Partition Install Company
With over 30 years of installing construction specialties we know how to get your next installation project done right, and in a timely manner. CSI is ready to assist with any job, any size, anywhere in the country. We cover all the steps of the install process so you can sit back and watch your project come to life, including the field measure process, receiving & delivering product, site readiness and of course the installation. Looking for a reliable company that installs toilet partitions? CSI has over 30 years of experience partitions and we'd love to help you with your next project.
Certified to Install Privada, Thrislington & Privacy Plus
Featured Partition Brands
Partition Styles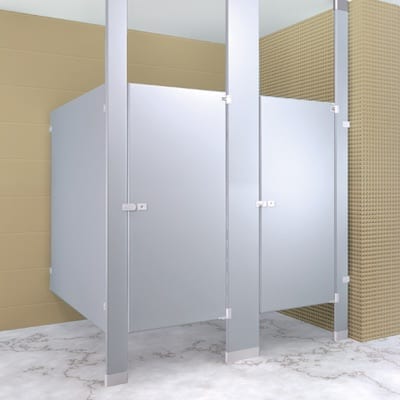 Floor to Ceiling
Provide addition strength and durability, an excellent choice for schools and other areas where extra stability is a concern.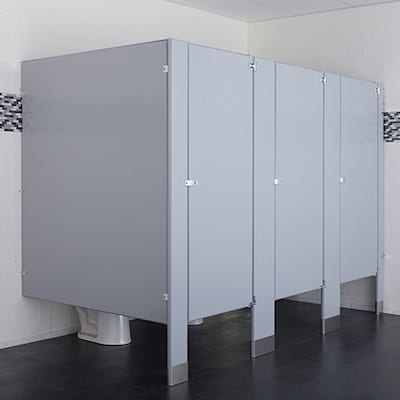 Floor Mounted
Provide the most modern and sleek design of all the toilet partitions and is best used in high end office space where abuse is not a concern.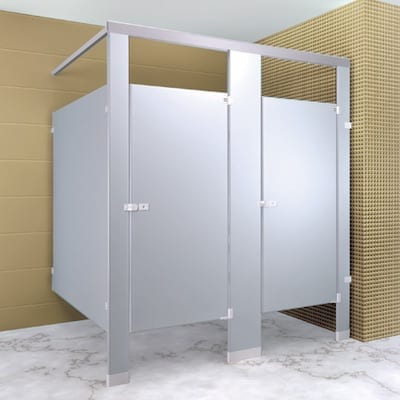 Overhead Braced
Are the most economic style of restroom stalls, they work best in most applications, a tried and true classic!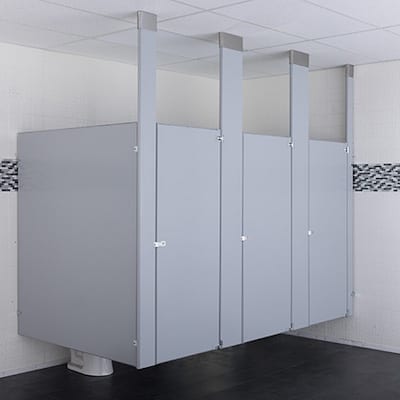 Ceiling Hung
Enable you to fully mop a floor without going around the bathroom stalls. A great feature for hospitals and more.
Unistrut Installation Available
Eclipse
Eclipse Partitions® are the future of restroom partitions that offer both innovative design aesthetics and durable performance.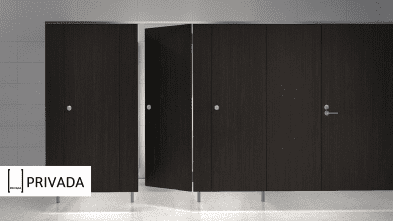 Privada
For your most prestigious, exclusive restroom projects, PRIVADA® delivers for any high-end restroom design challenge.
Thrislington
Thrislington started in 1968 in the North West of England and have been improving their designs and systems ever since.
Hadrian Elite
Hadrian was the first manufacturer to powder coat toilet partitions and has continued to embrace new technologies and materials.
CSI Installers Have a Minimum 30 Hours of OSHA Training
Partition Materials
CSI installs any and all toilet partition materials including but not limited to the following materials. If you don't see what you're looking for feel free to contact us.
Metal
Metal partitions are powder coated steel partitions and provide a high-tech quality at an economical price. CSI is an experienced metal toilet partition installer ready to get your next project installed. We have over 30 years of experience installing all different types of metal partitions.
Stainless Steel
Stainless steel toilet partitions are virtually indestructible and retain their gleaming beauty indefinitely. The CSI team is ready to be your restroom partition installation company and has over 30 years of installing experience.
Phenolic Partitions
Phenolic partitions are the material of choice where durability and strength are required. Our OSHA trained installers have a minimum of 30 hours of training, and are ready to assist you as your toilet partition installer!
Solid Plastic
Solid plastic partitions or HDPE partitions are the ideal choice for high-traffic areas and corrosive environments. CSI has been installing solid plastic partitions anywhere in the United States for many years.
Plastic Laminate
Plastic laminate partitions combine design flexibility with affordable cost. Our OSHA trained installers are experts at installing plastic laminate restroom partitions, and work on any union or non-union job site anywhere in the country!
Corian
Corian solid surface partitions deliver superior style and durability in a wide variety of colors and textures. Our installers have the experience it takes to install any material, for any job, anywhere in the country.