Thrislington Partition Installers
Looking for a company that installs Thrislington partitions? CSI has the skills and experience needed for any and all Thrislington partition installs. Thrislington makes some of the best European style partitions in the world and use materials, styles and finishes that other partition companies do not. With over 30 years of experience installing partitions, we'd love to be your Thrislington partition installer.
About Thrislington
Thrislington started in 1968 in a small unit selling
products
mainly around the North West of England. The products were so popular that they expanded the supply throughout the UK, and today they supply products world-wide. They have spent the last 40 years obsessing over every little detail, testing, checking and retesting every hinge, foot and lock, developing and engineering new ideas such as our patented self closing mechanism and generally spending far too much time with our cubicles. It's because of this obsession that their partitions are still standing years after installation and they're able to offer a ten year manufacturing guarantee. Thrislington is always innovating, ensuring that their cubicles are simply the best that money can buy.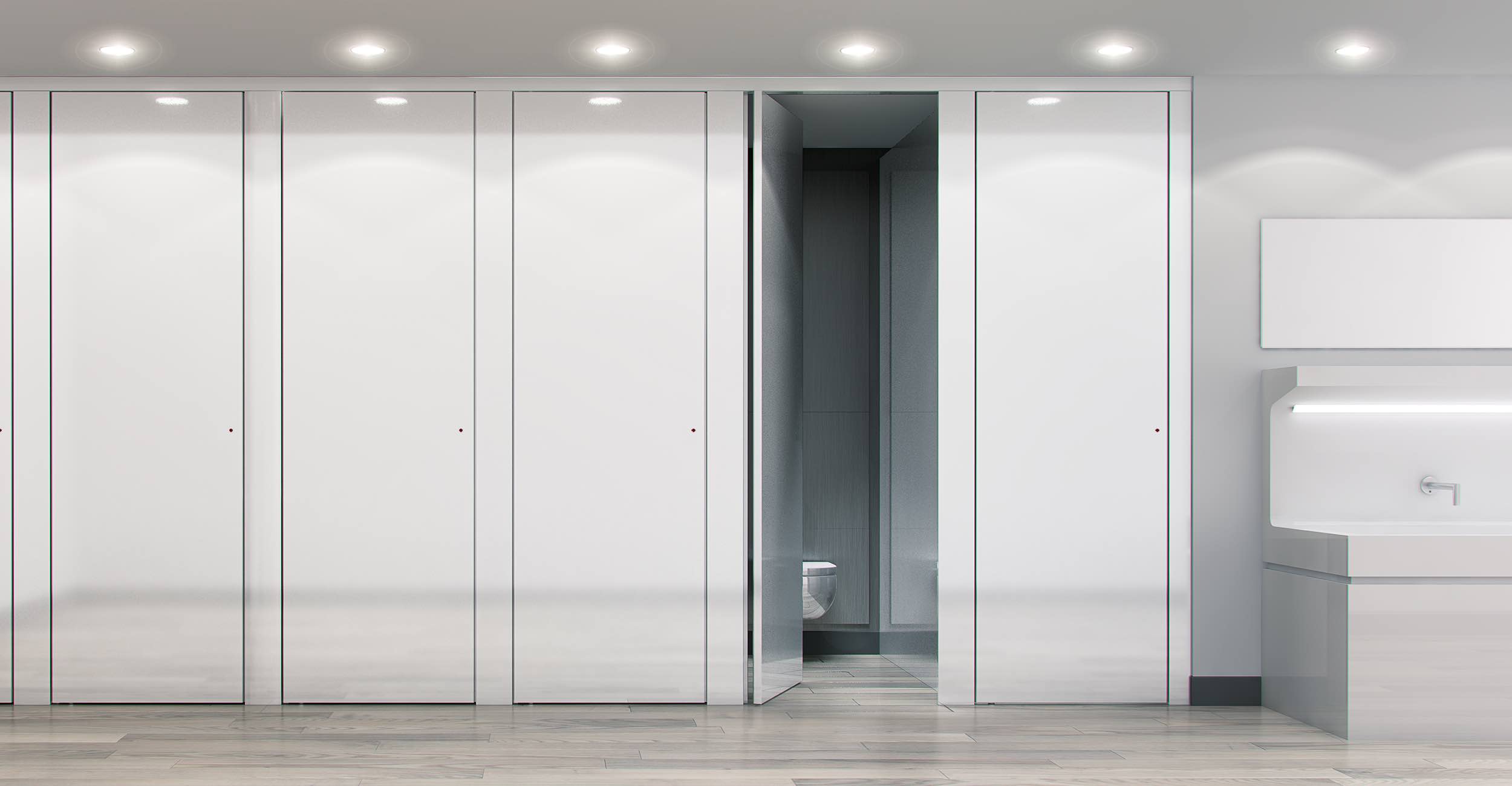 Glass Partitions
Not many companies offer glass partitions, and CSI installs some of the best in the business by Thrislington. Thrislington uses a specialized toughened glass that is laminated or back painted to a specified level of obscurity. Looking for a company that installs glass partitions? We're a certified Thrislington installer with the skills and experience to bring your next project to life.