Commercial Window Treatment Installers
Fully insured, OSHA trained window treatments installers
A Dedicated Team of Commercial Window Treatment Installers
CSI is a specialty construction company focusing on the installation of division 10, 11, and 12 specialty products. Commercial window treatment installation has been one of our specialties for over 30 years, and our OSHA trained installers can handle any sized job, union or non-union, anywhere in the country.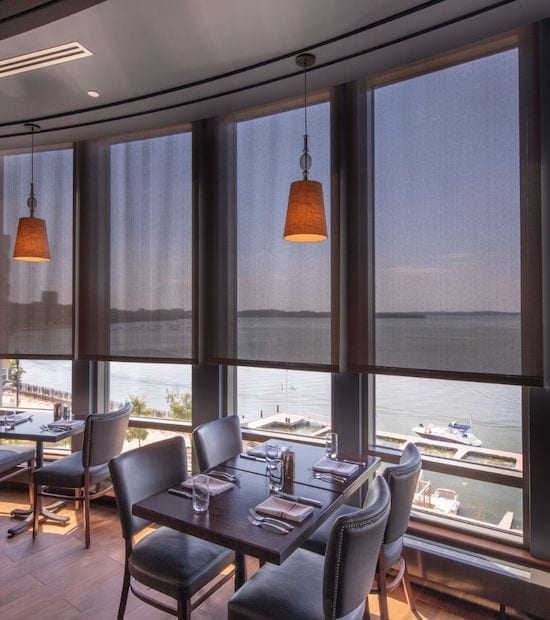 OSHA Trained Installers
We're a window treatment installation company with over three decades of experience installing commercial window treatments. No job is too large or small for our OSHA trained install team. Get your next job done right by hiring our dedicated, expert team of window treatment installers with the experience and safety training needed for a successful install.
Motorized shade systems are just as the name sounds- shades that open or closed through a motorized system. Though this type of system has been around for quite a while now, newer features that can be incorporated are cutting edge.
For example, there are some systems out there that are compatible with Alexa or Google Assistant, enabling you to control the shades with the sound of your voice. Also, software is available that allows you to control the shades through your smartphone.
There are wired and wireless options available. The wired is for hassle-free operation (not having to be concerned with batteries). The wireless is for hassle-free installation (a great option for stone-walled buildings or difficult to reach areas).
Again, just as the name denotes. Manual shades are operated the old-fashioned way- by hand. This is the version of shade that everyone is familiar with and is the most DIY installed.
The only time someone may need to contact a window treatment installer is if they're physically incapable of installing it themselves or the windows are located in difficult to reach areas.
The simplicity of installation when it comes to manual shades is one thing. Still, they are being outdone by the benefits that come with newer motorized shades.
Solar Shades (or otherwise known as sun shades) do much more than decorate a window. Typically sold as a type of roller shade (see roller shades below), solar shades are made out of a fabric woven just tight enough to limit incoming ultraviolet light from entering through the window.
Though it does dim the outdoor light, it remains transparent enough to enjoy the outside view. Blocking UV light is the point behind this type of shade, keeping furniture, floors, or pictures safe from its damaging effects.
The level of "openness" a solar shade has will regulate how much light it will block. Openness is determined by the percentage of the screen that is open between the weave. An experienced drapery installer will be able to help you choose which is right for your application.
Blackout Shades are made out of material that blocks over 95% of the incoming light. Aside from completely blocking incoming light, they also reduce the heat that might be radiating through the window from outside.
A good blackout shade system runs on tracks and is flanged. This is done to completely enclose the fabric's edges, preventing any light from entering the space from around the shade's outer perimeter.
However, a track system isn't necessary all the time. Some circumstances only call for blackout shades to be equivalent to curtains made from heavier, thicker materials on a curtain rod.
Graphic Shades are meant to do a few more things than simply cover a window. They can further beautify a space with decorative patterns or graphics or be used as promotional materials.
This is a fully customizable option depending on where you go to get them. Logos, messages, or other personalized media can be printed right to the shades.
Graphic shades are most often pitched to business owners by commercial window installation companies, particularly if they are in a high traffic area.
Second in popularity only to the manual shade, Vertical Blinds can be found in most homes across the United States. This type of window covering is hung from the top of a window frame and is drawn up or released by either a chord or string.
A rod (otherwise known as the blind wand) is placed opposite the string used to twist the blinds into the open or closed position, controlling the amount of light allowed to enter the room.
Vertical blinds are used in any situation, be it commercial or residential buildings. Though they hit their peak in popularity in the 80s and 90s, their versatility causes them to remain a staple window covering.
Horizontal blinds are most often used to cover taller windows than standard window sizes. This style of blind can hang from a headrail that's mounted to the top of a frame and remain loose on the bottom, or have rails that run along the top and bottom of a window frame.
Horizontal blinds are often made from a greater variety of materials than vertical blinds and are wider in most circumstances. Because the slats are flat, they provide better privacy than the curve-shaped vertical blinds.
A Roller Shade is referring more to a delivery system than it is the actual shade itself. A roller shade consists of a hollow tube with a spring mechanism hiding within.
After the mechanism is wound and then hung into place, you can pull down a shade to where you want it, and a ratchet will make it rest in place. A quick tug will engage the spring, allowing you to roll the shade back up.
The manual and blackout shades are both examples of roller shades.
WebbLok Shades serves to block out exterior light and is also meant to be used as an added security layer. Due to security purposes, every aspect of this shade system is built to be tough, resilient, and tamper-proof.
The WebbLok system is self-contained, cordless, and used in hospitals, particularly behavioral health buildings. Its heavy-duty security boxes ensure that it remains unaffected by would-be tampering and has pre-positioned stops for the shade to land on running down the side rails.
To move the shade, you squeeze together the locking mechanism in the middle of the shade pull, removing the stops from their place. Then you can push the shade up or pull it down into the next position. Once you find the stop-slot, you release the mechanism, and the stops engage into place.
In general, there are three types of window treatments- hard, soft, and layered.
Hard window treatments are items such as your vertical blinds or horizontal blinds made out of rigid materials such as wood or plastics.
Soft window treatments are items such as roller shades, curtains, or other systems that are made out of fabric.
Layered window treatments are a combination of hard and soft being used together. In many homes, this is the norm. For example, you might have in your home windows furnished with plastic miniblinds, framed in curtains. This would be considered a layered window treatment.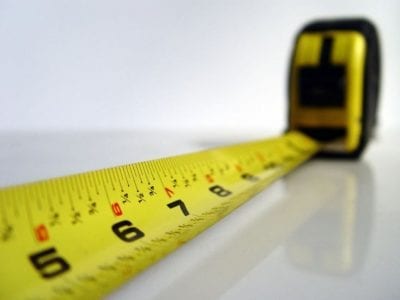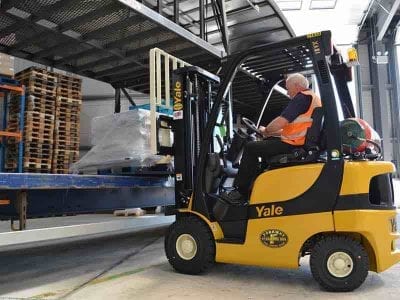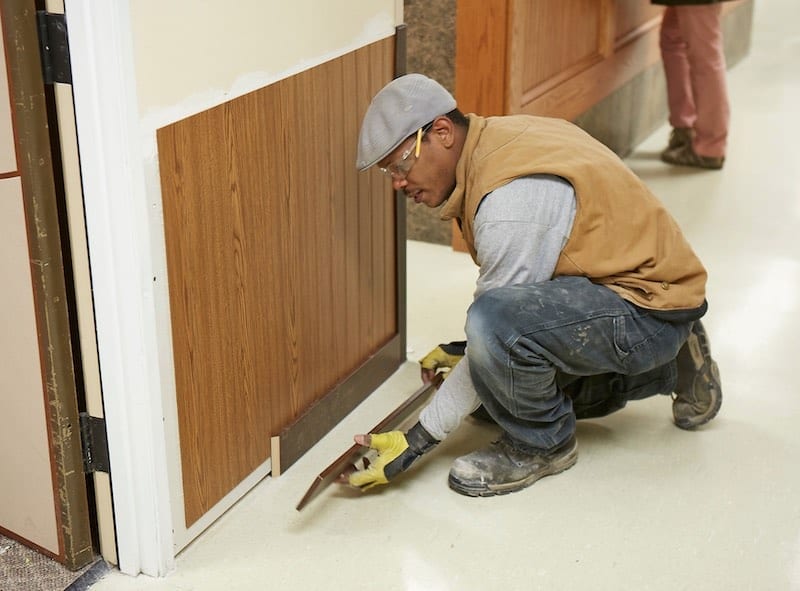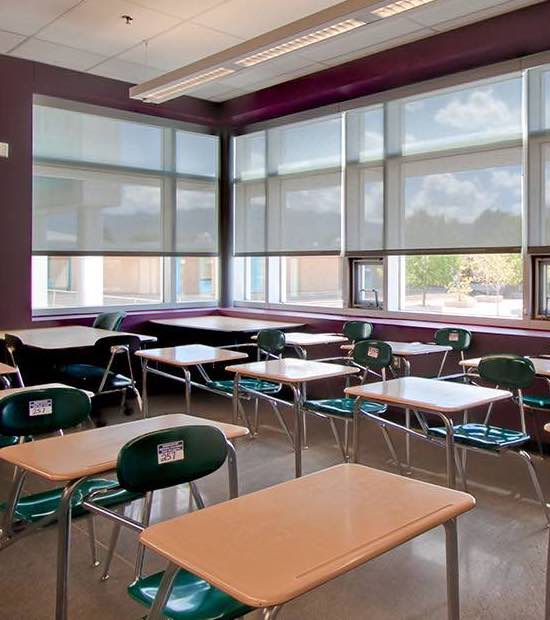 Draper Classroom Window Shades
Education
As a commercial window shade install company, we work in all settings including universities, high-school, elementary schools, colleges, day cares and more.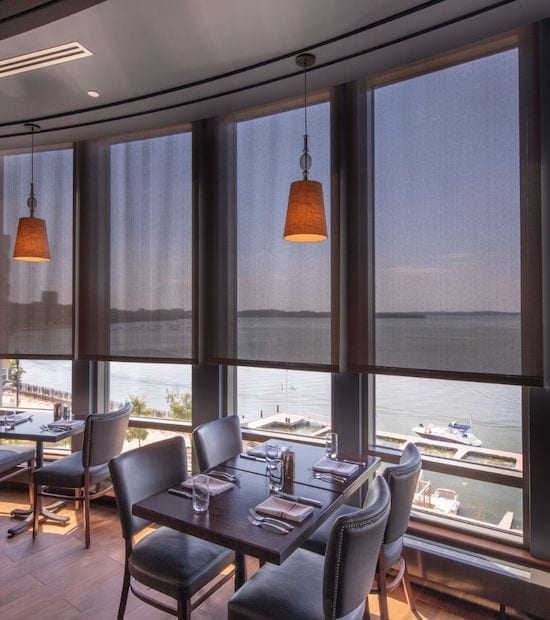 Hospitality Window Treatments
Hospitality
Whether it's a new restaurant, hotel or a work out club, we're the window treatment install company with the expertise and safety protocols for for any business large or small.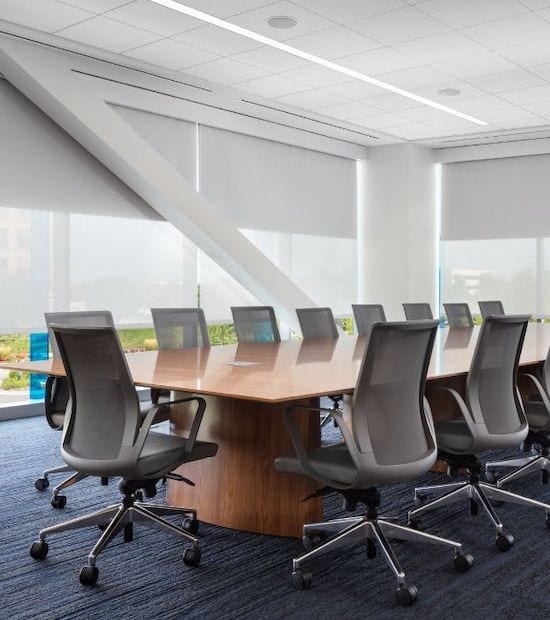 Mecho Corporate Shades
Corporate
Give employees a greater sense of commitment when natural light is plentiful, we've got experience installing shades and blinds in offices and any other corporate settings across the country.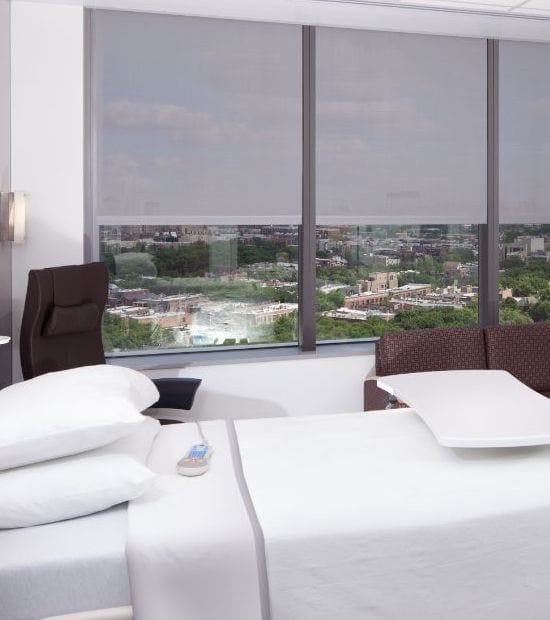 Mecho Patient Room Shades
Healthcare
CSI installs any and all types of window treatments at hospitals, healthcare centers, hospices and more. Our OSHA trained installers have been working in healthcare settings for over 30 years.
Why Choose CSI for your Window Treatment Installation?
Installing shades and blinds in a commercial space can be tedious, time-consuming, and overall, a headache. We specialize in this field and have over 30 years of experience installing window treatments in commercial offices, healthcare centers, academic buildings, and more. Hiring the right team of installers can save you time, money, and maintenance later in life. We pride ourselves on doing things to perfection, and safely the first time around. To ensure safety, all of our installers have at least 30 hours of OSHA training and know the ins and outs of safely working on a commercial construction site.
We're an experienced construction specialty installation company located in both New York and New England.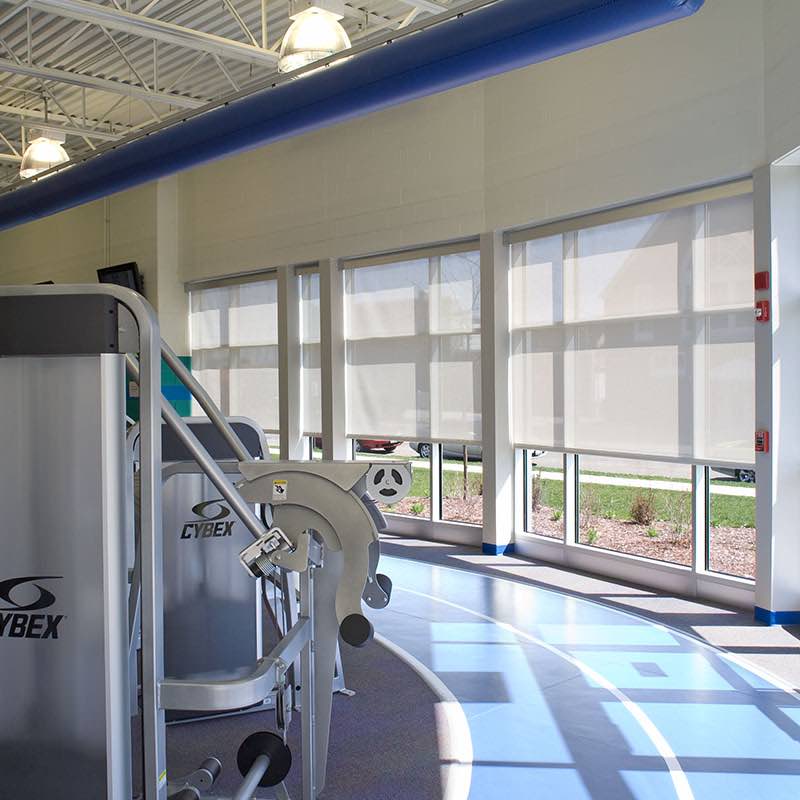 Gym Window Treatments
Fully insured and meet all insurance requirements including; OCIP, CCIP, Certified Payroll & Prevailing Wage.
Installers have a minimum 30 hours of OSHA training. We follow all state of the art safety protocols.
CSI has over 30 years of experience installing bathroom partitions