With so many types of wall protection on the market today, choosing the right kind for your space can be a daunting task. For years, people would use wall protection in healthcare environments to prevent dents, scratches, and gouges to walls that would not only compromise the interior aesthetic but also compromise the structure. Some may think that these products offer a restricted design – however, some options now available on the market can increase aesthetic value as well as provide protection. Below is a list of the different types of wall protection and what each is used for:
Contents
Understanding the Different Types of Wall Protection
Plastic Handrails
Plastic handrails are popular due to maintenance-free designs and durability. They are designed to protect from UV rays of the sun. Unlike other products, a plastic handrail does not splinter or crack over time.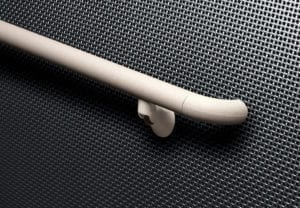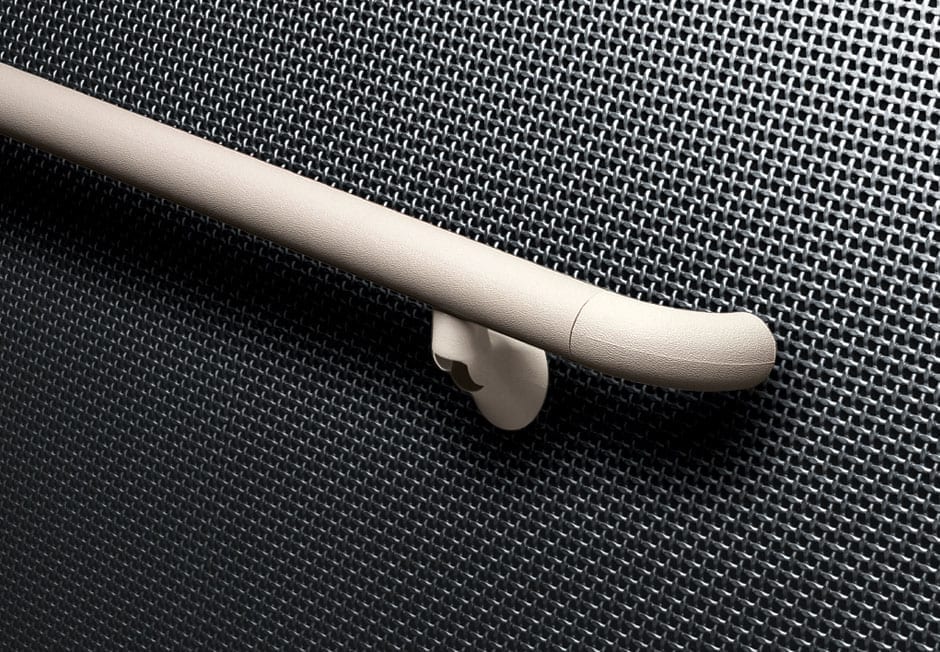 They are smooth, comfortable, and available in different colors and designs. Not only are they easy to install but you can also incorporate them around tight corners.
Plastic handrails are clean and polished with many indoor and outdoor applications. They are corrosion and rust-free. They have adjustable fittings for slopes. You can remove or reuse them. Plastic handrails meet the building code requirements.
Stainless Steel Handrails
Stainless steel handrails have a modern look, which makes them ideal for wall protection. You can use stainless steel handrails for an interior or exterior balcony or build a deck. They are also good for different types of staircases. Stainless tell handrails to provide a strong foundation. They are resistant to rust and corrosion.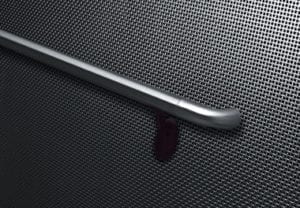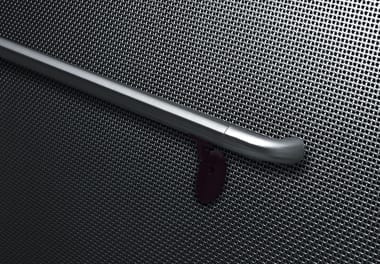 Installing this type of handrail is cost-effective than other types. Also, it does not require a lot of maintenance, which means stainless steel handrails will last longer. They are modern handrails that beautify your walls, staircases, patios, and decks. Thus, they provide great aesthetic appeal. They are used mainly for security and protection.
Wood Handrails
Wood handrails are available in different designs and colors. The type of wood and the color you choose depends on your home's interior. Wood handrails add a classy touch to your home. Wood handrails such as timber are sturdy and durable. The material has more strength than other types of woods.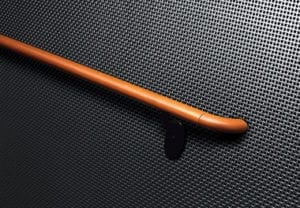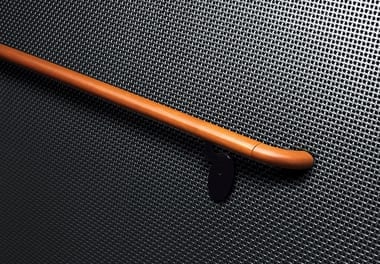 Wood handrails prevent accidents and allow people to maintain balance during sudden slips or falls. So, timber, for example, can provide much-needed protection. Wood handrails enhance your house aesthetics – particularly when you choose custom wood handrails. Wood is a natural material, stylish, and elegant. Wood handrails are easy-to-install on walls and staircases.
Stainless Steel End Wall Guards
They offer a beautiful and tough look to your house. They are configurable products that protect your walls from damages. They are available in a wide range of patterns, which enrich the look and quality of your house.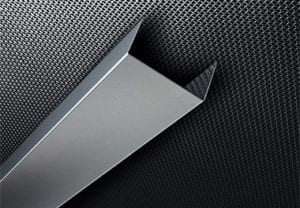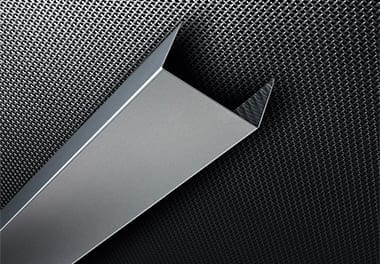 Stainless steel end wall guards are available in different designs. For instance, the assembly can have 90 degrees guards with stainless steel strip inserted between the guards – this protects partitions and wide end walls.
Stainless steel end wall guards are ideal for childcare, eldercare facilities, offices, casinos, educational, and healthcare institutions. They provide good grip areas for assistance.
Stainless Steel Corner Guards
Many people use stainless steel corner guards to protect walls from damage. When you use stainless steel corner guards, they will reinforce the corners as well as provide an extra barrier. As a result, you will have a protected finish and the corners will look good for a longer period.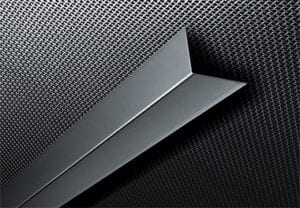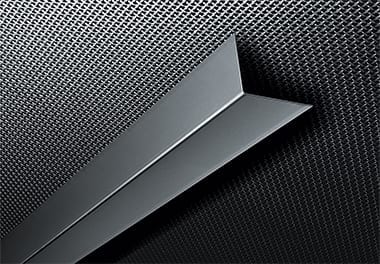 You can match stainless steel corner guards with any décor since they are available in a wide range of designs and colors. Stainless steel corner guards are durable enough to protect your walls. They are designed to resist rust and corrosion. This means they are easy to maintain and thus are cost-effective.
Flush Mounted Wall Guards
Flush mount end wall guards are available in brass, anodized, stainless steel, metal, powder-coated aluminum and vinyl material. They provide a neat and perfectly finished look when you use them for wall applications.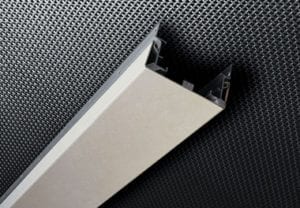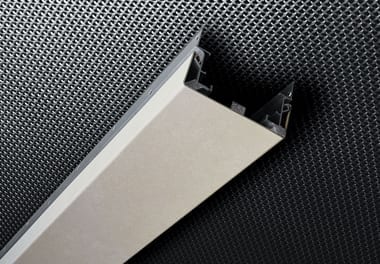 Stainless steel flush mount end wall guards provide excellent impact protection for use in highly crowded areas. Thus, they are a great product for commercial purposes. They offer minimized design interruptions as they create a smooth and durable transition from wall to corner.
They are designed for end walls. Flush mount end wall guards match the drywall thickness – creating a flush transition between the walls and the end wall guard. Combining them with crash rails and wall coverings offer complete protection in hallways.
Plastic End Wall Guards
Plastic end wall guards are aesthetically pleasing solutions for both safety and protection. They protect your interior spaces from damages. For instance, moving objects. Plastic end wall guards offer much-needed protection in crowded areas, elevator lobbies, loading and unloading zones, as well as hallways.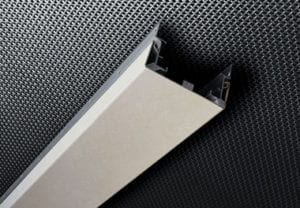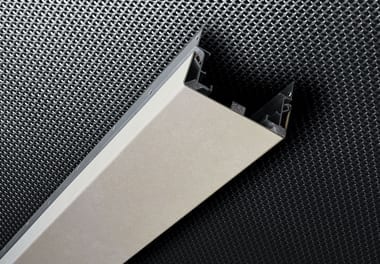 There are different varieties of plastic end wall guards available on the market. Plastic is a durable material and some designs are mixed with glass that enables wallpaper and other décors to be seen. The use of plastic end wall guards and related specialty materials are dictated by certain design constraints and building regulations. They are also flame retardant.
Plastic Crash Rails
Plastic crash rails standoff of the walls with brackets. They provide high-level protection from crowded wheeled traffic. They are mostly used in shipping areas and service corridors. Plastics crash rails can stand off the walls corridor.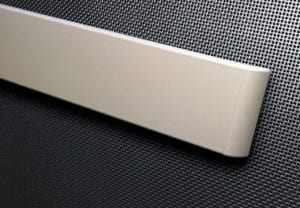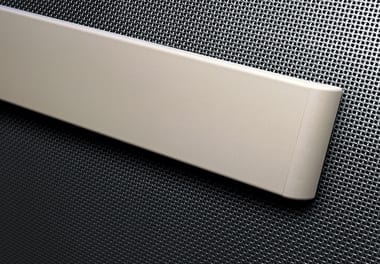 They are installed at different heights so that the walls are protected from the pallet jacks, carts, wheeled equipment, etc.
Plastic crash rails – in general – are extended outward – i.e. away from the wall. This creates a good buffer stopping incoming heavy objects before they hit and/or damage the wall's surface. Plastic crash rails are made of durable material.
You should choose a soft-plastic crash rail for hallways and corridors. On the other hand, if you are using them in garages or manufacturing facility, you should go for solid plastic material.
Aluminum Crash Rails
Aluminum crash rails are ideal for improving the aesthetic appeal of the interior. For example, you can use them in corridors, kitchens, rooms, and labs.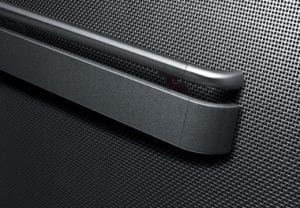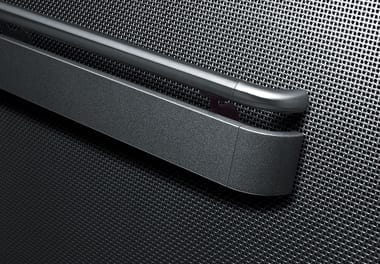 Aluminum is a smooth material, which protects the wall from environmental allergens such as bacteria and fungus. Aluminum can also withstand harsh cleaners.
Moreover, aluminum crash rails are environmentally friendly and cost-effective. In certain applications, you can use them in combination with stainless steel products.
Make sure you choose high-quality products made of 100% recycled post-consumer scrap. They are designed to protect the wall from beds and carts as well as provide a beautiful appearance. They are suitable for light to medium impact areas.
Stainless Steel Crash Rails
Stainless steel crash rails offer a smooth and sleek solution for wall protection in commercial environments such as retail and health facilities. They are ideal for places that require cleanliness such as pharmaceutical areas, laboratories, and kitchens. So, you can use stainless steel crash rails to protect walls from scraps and/or bumps.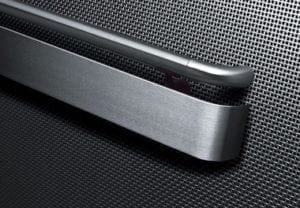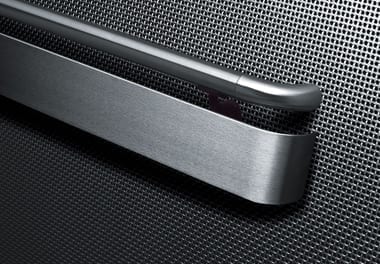 So much so, stainless steel crash rails protect walls in areas, which are prone to damages. They play a significant role in protecting your walls as they can dissipate impact energy without compromising your wall fixings. Stainless steel rails are available in a wide range of designs and colors.
Tape-On Corner Guards
Tape-on corner guards are an excellent solution to protect your wall corners and increase the aesthetic appeal. They can blend easily into the wall and provide much-needed corner protection.
They are cost-effective solutions since most products are affordable. Tape-on corner guards provide minimal design interruptions and maximum protection against general wear & tear and pedestrian damage.
Today, you can find a wide range of profiles, styles, and colors. Plus, they are easy to install and suitable for many applications including hotels, retail, residential buildings, lobbies, restaurants, etc. Moreover, you can even install them on the vinyl wall covering. Make sure you use a heavy-duty adhesive.
Vertical Bed Locators
Bed locators are important for wall protection. They offer protection at bed head locations. Also, you can fix them with stand-off brackets – thus protecting the railing equipment. They are ideal for healthcare facilities.
Some bed locators are designed in a single vacuum molded and high-impact materials. They are available in a wide range of laminate options and colors to match the healthcare facility's décor. Vertical bed locators allow for the position of beds quickly.
At the same time, they prevent the walls from damages. These products are fully functional and provide a large interior as well as a great experience for patients in a healthcare facility.
Horizontal Bed Locators
Horizontal bed locators are ideal for use in healthcare facilities – particularly in VIP wards, ICU, LDR, anesthesia recovery room, and emergency department. Not only do they protect the wall but also the medical bed. Some models of horizontal bed locators provide power services for the hospital environment.
You will find a wide range of horizontal bed locators on the market. The outer casing of some models is made of recycled material and is injection molded. Some of these products are made of steel, which provides resistance to impacts and thus protects the wall as well as the patient. They are easy and quick to install.
IPC Rigid Vinyl Sheets
IPC rigid vinyl sheet is good for protecting walls. It is made of durable material. Likewise, it is easy-to-maintain, which means it is long-lasting and cost-effective.
IPC rigid vinyl sheet is available in different lengths and widths such as 3 feet, 4 feet of width, and 8 feet of length. You can also find other custom lengths up to 120 feet.
When it comes to the thickness of the IPC rigid vinyl sheet, it is available in 1mm, 1.5mm, and 2mm, etc. Vinyl is an excellent material for resisting stains and scratches. This type of sheet offers excellent impact resistance and keep your wall protected from damages.
Enviro GT Sheets
Enviro GT sheets protect different vertical surfaces such as corners and walls. These sheets ensure reliable protection of the wall. Not only are these sheets durable but also long-lasting and easy-to-maintain.
Commercial building interiors are often prone to abuse. So, if you want to protect your walls and other vertical surfaces from wear and tear, Enviro GT sheets are your go-to product.
Using these sheets, you can protect your walls from scrapes, dents, and scratches. Enviro GT sheets provide a seamless look. They come with additional accessories such as top caps and divider bars. They are available in a variety of designs and colors.
Sources & Photos