Architectural Signage & Demarcation Installation
Fully insured + OSHA trained sign installers
Architectural Demarcation & Sign Installers
CSI is a specialty sign installation company that's been installing architectural signage for more than 30 years. We install any and all signage including interior and exterior signs, fire signs, safety glow signs, restroom signs, building directories, photoluminescent demarcation and more.
Photoluminescent Demarcation
Looking for a company that installs demarcation? CSI has over 30 years of experience installing all types of photoluminescent markings, exit signs and emergency signage and any other demarcations. Safety demarcation in stairways is becoming a law in most states for buildings six stories or higher, code varies by state.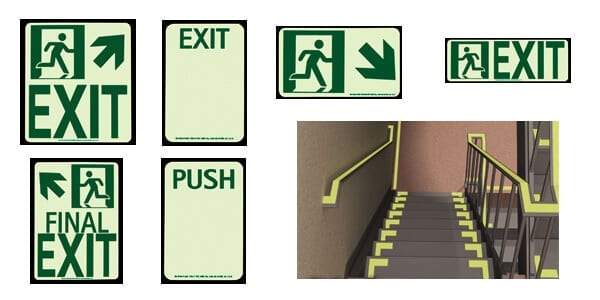 Fire Protection Signage
Fire protection signage and demarcation is a law in some states, and having it properly installed is extremely important. Fire signage should be present in all academic, healthcare, commercial, and residential apartment building settings.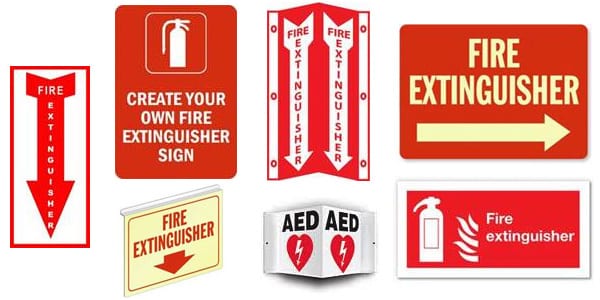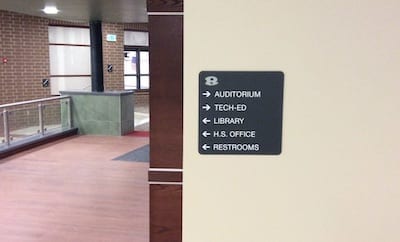 Academic Signage
Academic Signs are used for labeling rooms within a school hallway so every student can easily find their classroom.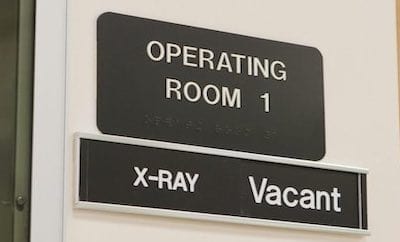 Healthcare Signage
Healthcare Signs are used for labeling rooms, facility departments and all the other special areas within your hospital/medical facility.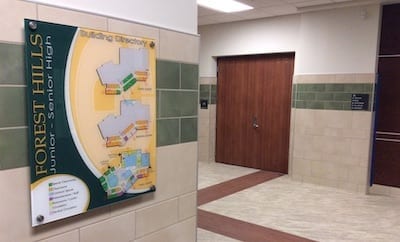 Directory Signage
Directory Signs are great for directing your customers to a specific floor or location within your building.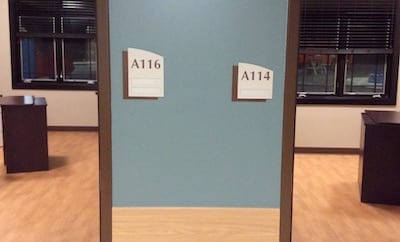 Hospitality Signage
Hospitality Signs are used for labeling guest rooms, restrooms, or any other feature you would like to point out to your guests.