Aria Partition Install Experts
Aria toilet partitions need that special touch and precision that our experienced installers have from installing partitions for over 30 years. If you're looking for a company that installs Aria toilet partitions, we have the experience, safety protocols and insurance that can meet all your needs.
About Aria by Scranton
Aria Partitions™ are full height toilet partitions offering extreme privacy, many design choices, and innovative design features. Scranton Aria Partitions will move your bathroom, dressing and changing rooms into the future. It's time to expect more with the Aria floor to ceiling toilet partitions. Scranton Products' Aria Partitions provide extreme privacy, many design choices and innovative features that will significantly upgrade the look of your room and add a whole new level of privacy.
With millions of design combinations, your design experience will be anything but boring.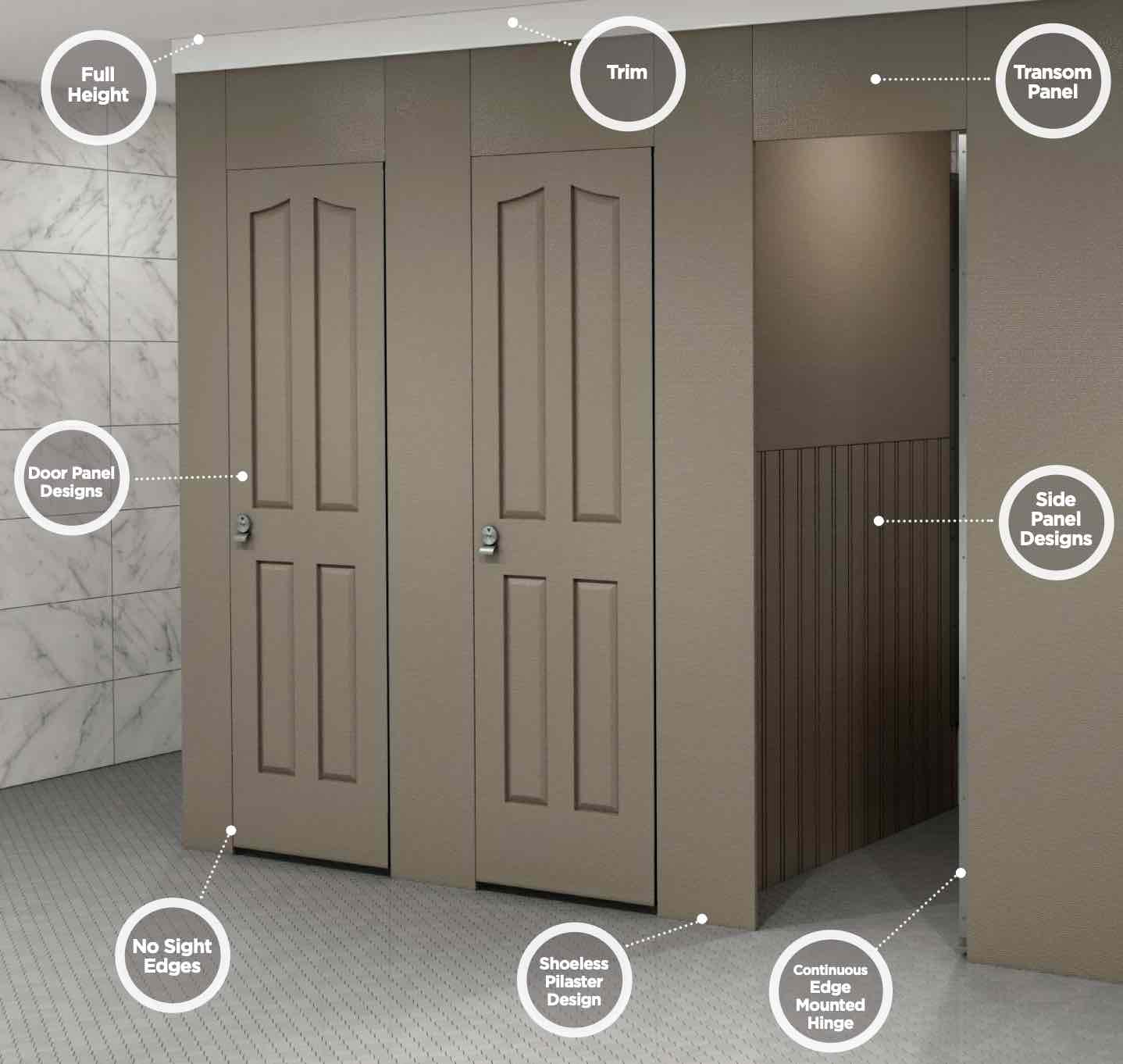 Aria Toilet Partitions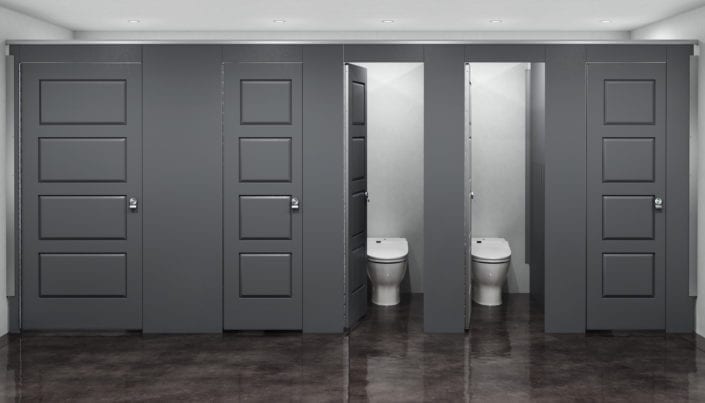 Aria Toilet Partitions
Maximum Security
At Scranton Products, we're proud to have helped facility owners and building managers with our sustainable Aria Partitions in Industrial Restroom products that have helped them cut costs on maintenance and increase occupant productivity and happiness. While many of our products have made facility managers happy, we're set to raise the expectations by giving you a peek at our new Aria Partitions™. Welcome to the next level of bathroom privacy and design.
Upgraded Privacy
Most restrooms in office buildings, restaurants, and public places have an invasive feel to them. The partitions have gaping sightlines, they're short, and there's plenty of visibility at the bottom. Aria Partitions™ aim to eliminate the sight-lines and provide a secure and personalized setting for your bathroom experience.
Sophisticated Design
Have you ever walked into a restroom that just seemed bland and uninspired? The toilet partitions have a huge effect on that, but with Aria Partitions™, there's an added elegance and refinement that will provide an alluring sophistication to any restroom. The best part is that you have your choice of design.
Easy Installation
One of the many benefits of Aria Partitions™ is that they're easy to install. There's less structural restrictions than normal toilet partitions because they're floor supported. You don't have to make sure they're fixed to the ceiling or wall. Each partition features the floor and frame aluminum brackets, stainless steel hinges, and door accessories, like wall stops and coat hook bumpers.
Durability & Longevity
Aria Partitions™ are made from HDPE (high-density polyethylene) plastic. These partitions are highly durable and can stand up to the elements, like humidity and moisture. Since the partitions are made from solid plastic, they won't absorb any of the moisture or sprout any mold. Aria Partitions™ are also impact-resistant, meaning they won't crack or break after taking a hit or two.