There are a handful of incredible construction projects in New York City that have been ongoing for quite some time, with few nearing completion. Despite the onset of Covid-19 and all of the shutdowns and restrictions that came with it, construction on certain building projects slimmed down but didn't fade completely.
However, the virus did take a sledgehammer to a host of construction schedules, causing some businesses to withdraw from projects. Other sites were simply forced to push out dates and await a steadier "Covid-free" environment.
But progress will continue to move onward. All of the woes to the industry caused by the virus notwithstanding, here are some interesting projects that are still in the works in the city of New York.
Central Park Tower
Central Park Tower is poised to be the tallest building in the Americas, even further, the world's tallest residential building. The skyscraper itself was developed by Extell and designed by Gordon Gill and Adrian Smith.
Construction for this skyscraper began back on September 17, 2014, and is due to be completed at some point in 2021. Its location is 217 West 57th Street in Midtown, Manhattan.
When completed, the structure will stand at 1,550 feet tall.
Learn more about the Central Park Tower here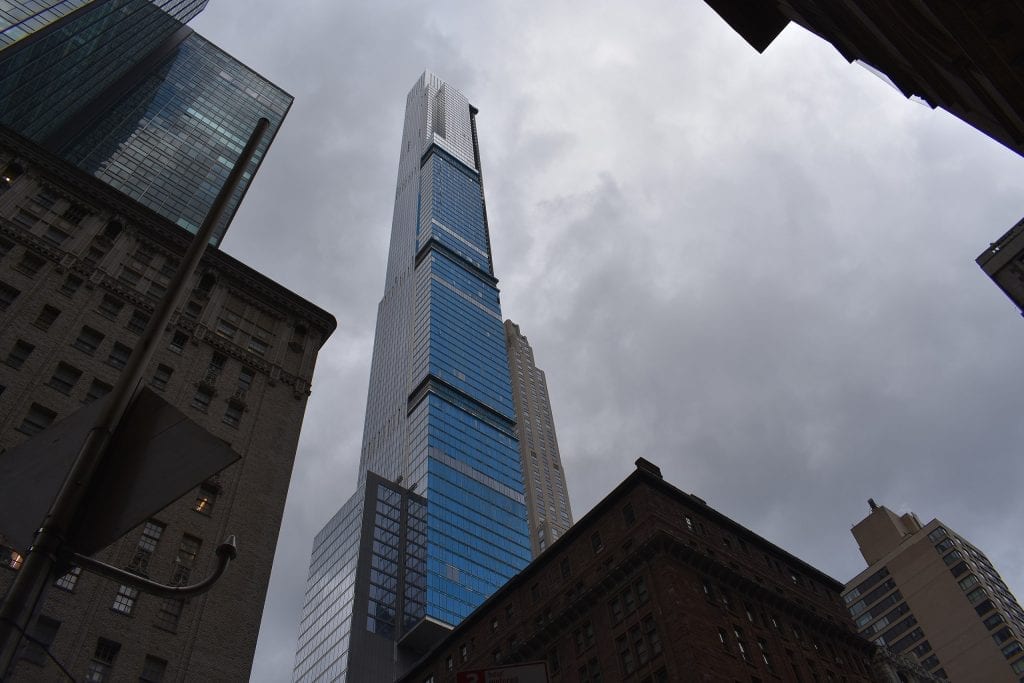 50 Trinity Place
As of February, 50 Trinity Place in the financial district of lower Manhattan is estimated to be completed in early 2022. This is a superstructure that will yield 173 hotel rooms and will measure in at 77,310 square feet.
The building is being developed by FIT Investment Corporation and was designed by Peter Poon Architects. The purpose of this structure is to provide accommodations for local tourist areas and business districts.
Learn More About 50 Trinity Place Here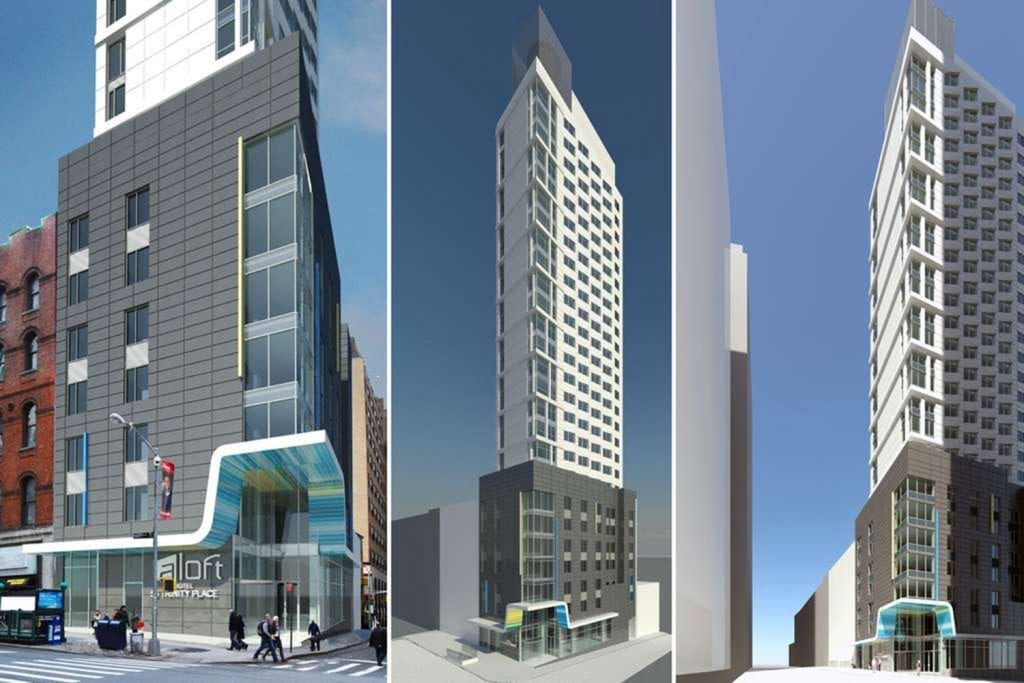 291 Livingston Street
The 22-story hotel being constructed at 291 Livingston Street in Downtown Brooklyn is nearing completion and is already creating controversy due to its design and decorative pattern.
The 189-foot tall, 100 room project is under development by Aview Equities and Hello Living (who also currently own the property) and was designed by Gene Kaufman. As mentioned above, this structure has developed a love-hate relationship with the locals due to its large mural spanning the building's western face.
Learn more about the 291 Livingston Street project here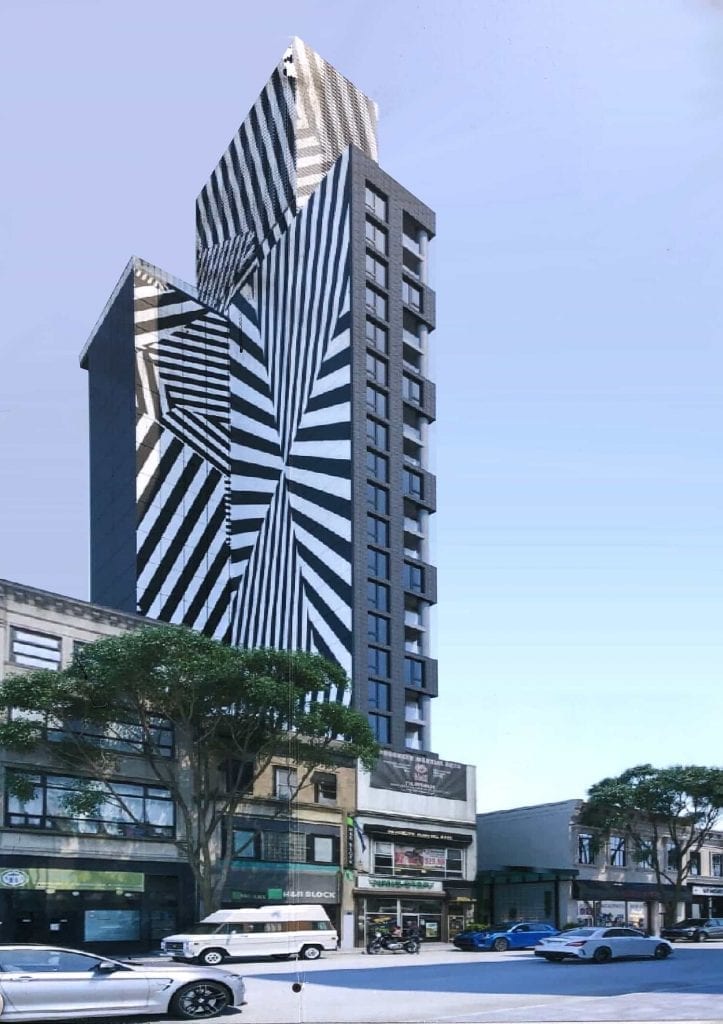 Gansevoort Peninsula Park
Scheduled to begin construction in the spring, Gansevoort Peninsula Park will become the first public beach in Manhattan and is estimated to be completed somewhere in 2023.
The area will have a little bit of everything for people to utilize, such as a sports field, salt marsh with habitat enhancements, kayak launch areas, a large lawn, an area for dogs, and a picnic area. This 5-acre project will draw from the funding given to other building projects in the area to assist in meeting completion.
Learn more about this amazing peninsula park here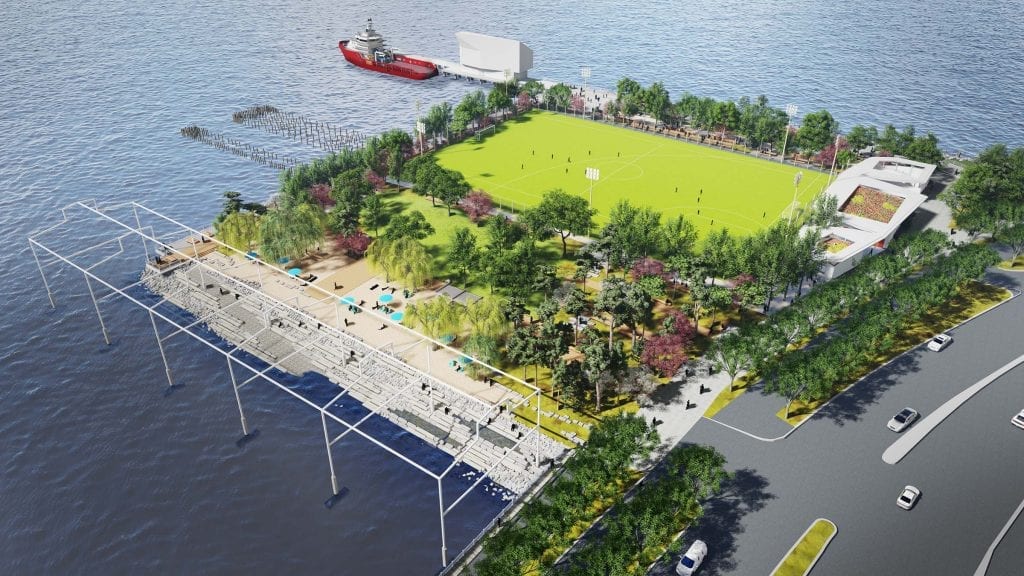 550 Clinton Avenue
Standing tall at 550 Clinton Avenue is a new mixed-use structure that appears to be nearing completion. The 284 apartments will consume about 280,000 square feet, and about 60,000 square feet have been set aside for retail.
The developer involved with this construction is Hope Street Capital, and the design was made by Morris Adjmi Architects. When completed, this structure will stand at 29 stories.
Learn more about the 550 Clinton Avenue project here